We Are The Leading Spanish Tile Roofing Company. For Spanish Style Roofing, Spanish Barrel Tile Roofing, and PVC Spanish Roofing Tiles, We Have A Professional Roofing Specialists.
Barrel roof tile, also known as Spanish Tile is a name that refers to a variety of semi-circular roofing tiles that are put in an interlocking pattern. Spanish Tile Roofing has been popular for decades, and many homeowners still favor it today. One of the roofing designs that meet all of the requirements for a beautiful roof is Spanish tiling, which is constructed of clay or ceramics. Roof Contractors CA equips your buildings with long-lasting Spanish Tile Roofing as well as a pleasant outside appearance. Spanish roofs are less expensive to build and maintain since they require less upkeep. Their repair costs are quite reasonable. Call us at 833-544-1699 to get our Spanish tile roofing service.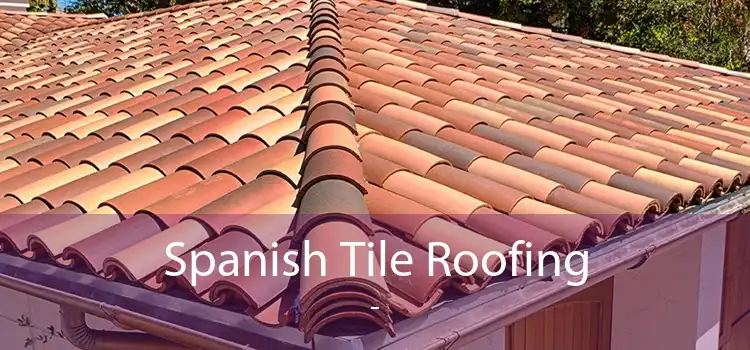 Spanish Tile Metal Roofing
Spanish tiles are also available in metals and are commonly utilized in roofing construction. For residential and light commercial applications, Spanish Tile Metal Roofing is preferred. Spanish tile metal roofing offers the same level of protection and aesthetic appeal as its historic equivalents. Unbeatable Water Resistance is provided by Spanish title metal roofing. Trust only Roof Contractors CA's Spanish tile contractors for installation of Spanish Metal Tile Roof.
Spanish Style Roofing
Spanish Style Roofing is strong and long-lasting, providing protection from the sun, mold, and severe winds. In an area where winds and hurricanes are common, Spanish-style roofing is the most desirable and advantageous option because of its sturdy and long-lasting nature. Call us at 833-544-1699 to get Spanish Style Roofing Installed since our Spanish-style Roofing services are durable and cost-effective.
Our Spanish Tile Roofing Services
By withstanding extremes of heat and cold, the Spanish Tile Roofing protects the roof's integrity. Spanish Tile Roofing is one of the most cost-effective solutions due to its extended lifespan. With warranties ranging from 50 years to the life of the building, Spanish Roof Tiles outlast traditional roofing materials.
Roof Contractors CA provides the following Spanish tile roofing services:
Spanish Clay Roof Tiles
Roofing Sheets in The Spanish Style
Spanish Barrel Tile Roofing
Our Spanish tile roofing installation and maintenance services provide your home or structure a multifaceted look. Our Spanish Tile Roofing Service has a variety of styles and designs to choose from for your roofing needs. Spanish tile roofing is the most cost-effective and long-lasting option. To get your Spanish Style Roofing installed or repair Call Roof Contractors CA's reputable Spanish Style Roofing contractors.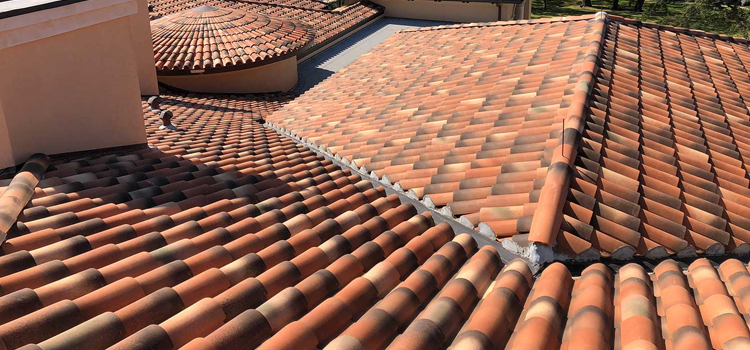 Spanish Clay Roof Tiles
If you've chosen to cover your roof with Spanish clay tiles. Make an appointment with Roof Contractors CA's professional roofers ahead of time. Using our years of knowledge in the roofing industry, we turn your fantasies into reality by installing the desired Spanish Clay Roofing. Roof Contractors CA is the number one choice for Spanish Clay Roof Repairs.
Spanish Style Roofing Sheets
For roofing projects, Spanish-style roofing sheets are an interesting solution. Because Spanish Style Roofing Sheets are difficult to install, they require talent, knowledge, and experienced professionalism to ensure their beauty and long-term durability. Roof Contractors CA installs and repairs Spanish-style roofing sheets to improve the exterior appeal of your building by staying within your pocket budget.
Spanish Barrel Tile Roofing
The usage of Spanish barrel tile roofing in construction projects is prevalent and widespread. The installation of Spanish barrel tile roofs is difficult. This task can only be completed by roofers who are qualified and have the necessary knowledge and skills. Only Roof Contractors CA's Spanish Barrel Roofing Contractors are fully educated and equipped to build or repair your Spanish Barrel tile roofs. To make an appointment for a Spanish barrel tile roof call at 833-544-1699.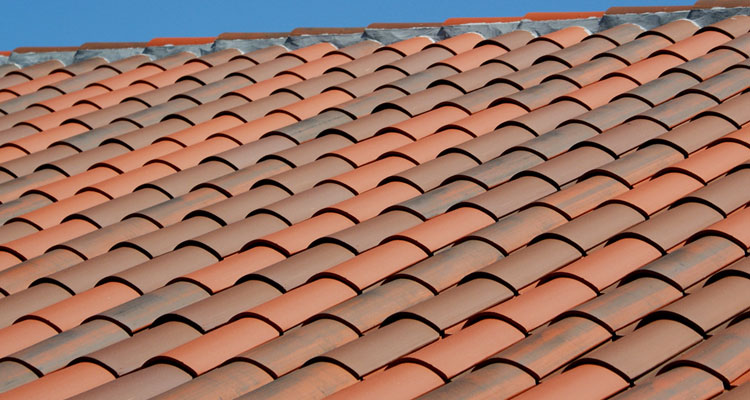 PVC Spanish Roofing Tiles
PVC Spanish roof tile and roof sheet have exceptional weather resistance, remarkable heat, and sound insulation, superior corrosion resistance, highly fire-resistant, exceptional waterproof performance, environmentally friendly design, and are very easy to install. Throughout, we provide high-quality PVC Spanish Roofing Tiles, Installation, and replacement. Roof Contractors CA. Roofers specialize in PVC Spanish Roofing Tiles. Contact us at 833-544-1699 to get your PVC Spanish Roofing Tiles Roof.
Frequently Asked Questions
Generally, getting your Spanish tile roof inspected by a good team of roofers once or twice a year can be sufficient. In special cases, like after a storm or calamity, you must immediately inspect your tile roof or get your tile roof inspected. Any delay in Spanish tile roof inspection or the neglect of tile roof maintenance can lead to a huge loss for property owners.
Other than being pleasant to look at with variations in color, Spanish tile roofs last for fifty years, which is very good. They are also durable, keep the property cool and are weather resistant, which are the qualities needed in a good roof.
Spanish tile roofs can cost you around $10 per square feet. The entire roofing cost can vary due to various factors like type of material or size of the roof.